Working safely is critically important at all times, but especially when high up on a roof structure.  We need to ensure that our staff work safely to protect them, you, your building, and all the surrounding visitors, neighbours, and building users. By being a member of the SafeContractor scheme, we can demonstrate to you our commitment.
This health and safety accreditation ensures your roofing project is compliant with all health and safety legislation. SafeContractor have assessed our health and safety policies to ensure that our processes and documents are up-to-date and effective.
The accreditation scheme assures you that we meet legal industry requirements and carry out work safely.
Other Accreditations
This isn't the only string to our bow! We are also members of other trade bodies, organisations, and hold multiple accreditations: please check them out: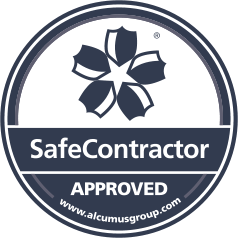 Contact us today
To talk to us about your project, request a quote, or ask for more information, please call us on 020 8866 0600.